Request a Quote
If you would like to request a quote, please
click here
.
AFCO Products, Inc.
1030 Commerce Drive,
Lake Zurich, IL 60047
P 847.299.1055
F 847.299.8455
[email protected]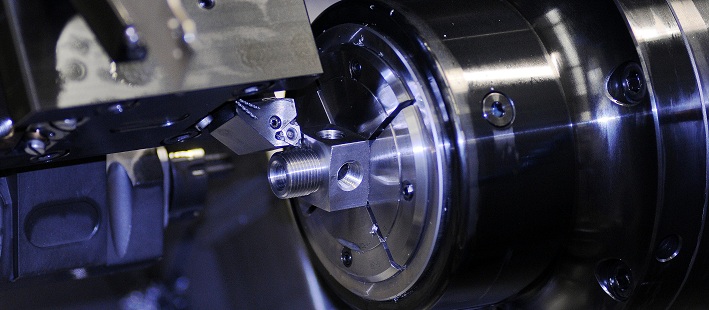 What's New at AFCO Products
March 19, 2015
We just received our new Star SR-20RIV swiss-type machine. Look for another addition shortly.
December 11, 2014
Afco passed the ISO audit and has been re-certified
April 22, 1014
2nd Eurotech machine installed and running. This machine will further increase our CNC turning capacity.
May 12, 2014
SCI Electro-Chemical Deburring machine installed and running. We will be using this machine to deburr various parts eliminating several manual operations.
September 20, 2013
Our new Eurotech Elite B545SLY lathe just arrived. Installation is underway and we hope to be making parts very quickly. This machine will help us increase our overall turning capacity with more efficient cycle times and highly precise parts.
June 21, 2013
We just installed our new VMC, another Yama Seiki AV-1250 with an integrated 4th Axis dual 16C indexer. The machine looks great and will be running shortly.
October 23, 2012
Our new Star ECAS-20T, Swiss lathe just arrived. Installation will start this week and we hope to be running production very shortly.
July 30, 2012
Our new VMC was just installed, a Yama Seiki BM-1200 40-taper boxway machine. We will be installing the a dual 16C rotary 4th axis shortly for a new project we are starting.
June 5, 2012
Just a Heads-Up, we will be closed July 4th, 5th and 6th. Happy Forth of July!
May 15, 2012
We just took delivery of our third CNC swiss machine. Set-up for the first job will be completed soon and we will have some of the added capacity we have been needing.
January 25, 2012
AFCO just completed its ISO 9001:2008 certification renewal audit. We passed with zero findings. Congratulations to everyone.
December 1, 2011
We have taken delivery of our new Hardinge GS 250 MSY machine. It is equipped with a 12-position turret with live tooling, sub-spindle and Y-axis for increased flexibility. It has a 3" capacity which makes it the largest turning machine on the floor.
September 26, 2011
We just took delivery of our latest CNC Swiss machine, another Yama Seiki SW-20. We will have a 2000 psi high-pressure coolant system installed on this machine also.
July 11, 2011
We just received our new VMC, a Yama Seiki AV-1250. The machine looks great and we will be putting it to work as soon as possible.